Sell Your House Fast in Atlanta , Georgia
No buyer showing
No inspection
You choose closing date
$0 Fees
$0 Commission
No Repairs
"*" indicates required fields
OUR ADVANTAGE
---
We are a LOCAL family-owned company and we help homeowners sell houses quickly and without hassle. We offer several advantages to homeowners who want to sell their house fast v/s going a traditional route of listing with a real estate agent.

No Repairs
You spend $0 in home repairs
because we buy your house in as-is condition.

$0 Fee/Commission
We cover all closing costs related to selling your house. You pay $0 in commissions.

No Waiting
You choose the closing date that works best for your schedule.
Transparency
We close at a reputable local title company.
Easy Process
No appraisal. No inspection. No financing contingency. We buy house as is.
Dedicated Specialists
We put you in touch with the best alternative contact even if you don't sell your house to us.
ABOUT US
Raq Homes is a Real Estate Investment company. We are a local family-owned company and we help homeowners sell houses quickly and without hassle. We pay cash for the houses and buy houses in as-is condition. We offer a wide variety of solutions to any real estate problem. We will visit your home for a free 5 minutes walk-through, and then make a fair, market-based offer.
How We Work
We follow a simple 3 step process to make the experience of selling your home as stress-free as possible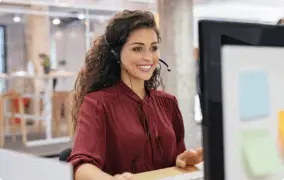 Step 1: Call Us / Fill Contact Form
Call us at (404) 994-6499 or fill out the form on our website and our team will contact you.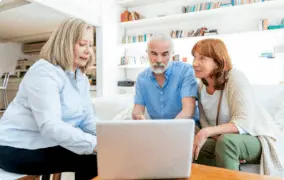 Step 2: Meet Us at your House
Our home buying specialist will meet you at your house for a quick 5 mins walkthrough.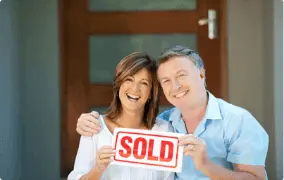 Step 3: Choose your Closing Date
We make you a fair cash offer and you choose the closing date and walk away with cash.
We understand your situation. We buy houses fast. Put more cash in your pocket.
We buy your house in any condition and make sure to put more cash in your pocket. Our transparent process and experienced team makes it easy for you to sell your house without friction.
Whatever the reason may be, we are here to help:
Inherited Property
Needs Repairs
Cosmetic Work
Un-permitted Work
Code Violations
Probate Property
Behind on Payments
Trouble Tenants
Foreclosure
Job Transfer
Divorce
Mold
Job Loss
Death In Family
Vacant Property
Squatters
Relocation
Expired Listing
Fire Damage
Behind on Taxes
Since most investors purchase with all cash, you can sell your property as soon as your two parties agree on the conditions of sale. The average time it takes sellers to close with an all-cash investor is two weeks. If you're selling to a buyer who needs a mortgage, it'll take you 60 days' ...Read More
sold.com
Quite often investors are willing to pay cash for a home and with the recent tightening of financial restrictions, coupled with the growing number of complaints about low appraisals, having a cash buyer has become even more appealing.
Forbes.com
A key benefit of selling your house to a real estate investor is that you save on commission. You don't need to involve yourself with a real estate agent.  While commissions that real estate agents charge is negotiable, most areas of the county a 5% to 6% commission to complete the transaction...Read More
Realty Biz News
If you have been receiving repossession threats or foreclosure notices from your lender or bank, selling your home to an investment company can be an effective solution. A real estate investment company will buy your home in cash and as-is, giving you enough funds to move out and rent a house els...Read More
Home World Design
Previous
Next

Get Fair Cash Deal
Just fill out the form below to get started on your FREE, no-obligation cash offer today.
"*" indicates required fields